Mark your calendar for a full schedule of facilities programming, July 20-22, 2021.
View all the sessions planned for Thursday, July 22.
Cultivating Community and Contribution to Educational Excellence!
---
Join your colleagues July 20-22 for the APPA 2021 Virtual Facilities Summit as we explore the environment we dedicate our profession to and recharge ourselves to the mission of our institutions.
APPA continues to provide steadfast guidance to you, our members, as you have risen to the challenges of the pandemic, ensuring your networks are strong and your development opportunities support your rise to excellence.
The program will offer:
Three general sessions to expand our thinking and inspire us;
Educational concurrent sessions with in-depth technical content; and
Networking opportunities for our business partners and institutional delegates.
Special keynote speaker: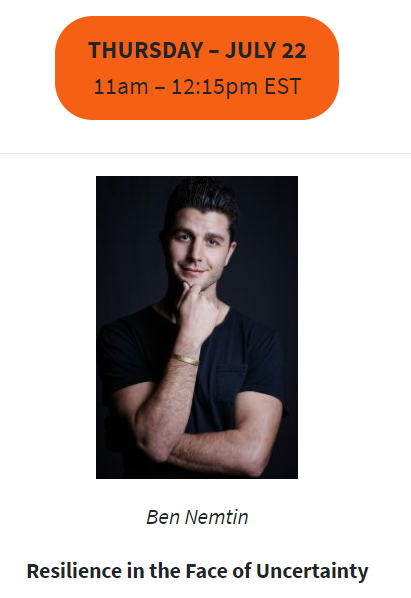 Ben Nemtin is the #1 New York Times bestselling author of What Do You Want to Do Before You Die? and a star of MTV's highest-rated show ever on iTunes and Amazon called The Buried Life. As the co-founder of The Buried Life movement, Ben's message of radical possibility has been featured on The Today Show, The Oprah Winfrey Show, CNN, FOX, and NBC News. President Obama called Ben and The Buried Life "inspiration for a new generation" and Oprah declared their mission "truly inspiring." An acclaimed keynote speaker, Ben has headlined business conferences and Fortune 100 leadership teams around the world, garnering standing ovations from AIG, Anthem, Amazon, FedEx, Harvard, Microsoft, Verizon, and more. Global Gurus ranked Ben in the Top 30 Best Organizational Culture Thought Leaders in the World in 2019.